Installing a safe in your home or business can protect you from loss due to theft or fire.   A properly installed  fire resistant safe adds an extra layer of protection should break in or fire occur.  Important documents, money, firearms, and jewelry are items typically not covered under a standard insurance policy and some of the hardest items to replace.   There are various types of safe ratings.  We will discuss with you what your needs and concerns are to determine which rating is best for you.  We carry a large supply of new and used safes.  You may stop in and pick one up, or we will deliver and install it for you.  We have certified safe technicians on staff to assist you with service related issues, such as a combination reset.  We service all types of safes, no matter where you purchased your safe.
Residential Safes

U.L. Listed Residential Security Container
1-Hr. 350°F fire rating. Tested at temperatures up to 1700°F
2-5/8″ thick, consisting of 1/8″ outer and inner steel plates creating a burglary resistant structure enclosing a unique proprietary fire resistant material.
Three massive 1″ diameter solid steel chrome-plated locking bolts.
A full length dead bar locks deep into the body preventing door removal during a forced entry attempt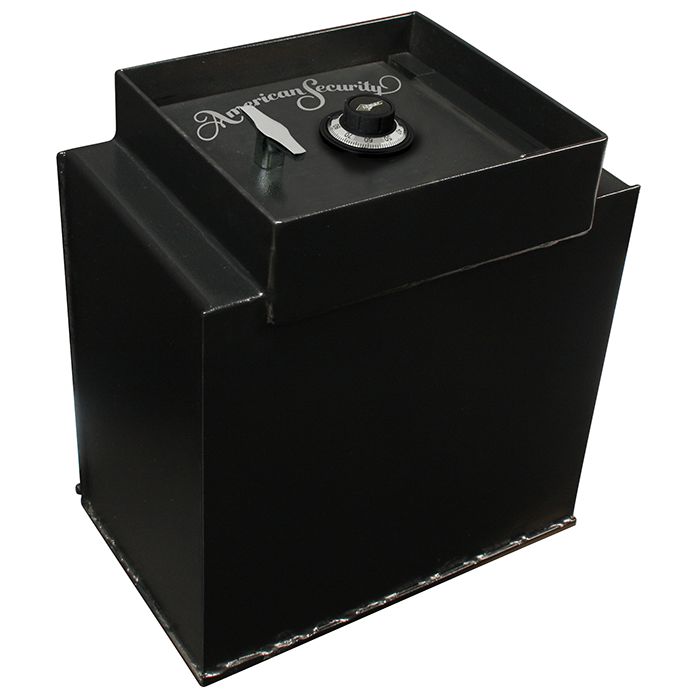 Floor Safe
Oversize floor plate ensures strong installation in concrete.
One piece heavy duty dead bar behind hinge prevents removal of door even if hinges are removed during a forced entry attempt.
Door jamb design is manufactured with state-of-the-art equipment, with built-in devices offering the ultimate protection against sledgehammer attack.
Lock and relocks are protected by a large, carburized, hardplate.
Lifetime Warranty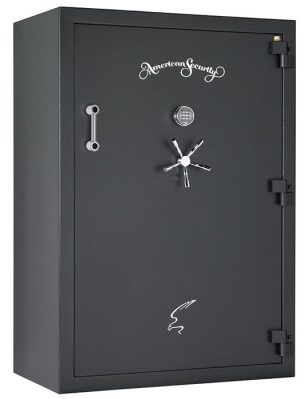 Gun Safe 
4-way boltwork with 9 massive 1¼" chrome-plated locking bolts, and 5 deadbolts for a total of 14 bolts.
3⁄16″ steel plate door with 2 layers of fire insulating material.
ETL Verified Fire protection of 1200°F for 45 minutes. Proven to maintain an interior temperature of less than 350°
2 Stage dual fire seals with silicone seal on door jamb and expandable Palusol™ seal on door.
Body constructed of 11-gauge solid steel plate with a fire insulating material.
Drill resistant hardplate with external spring-loaded re-locking device.
Lifetime Warranty
Commercial Safes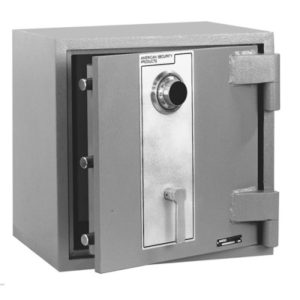 High security – UL TL-15 rating
Signifies a combination-locked safe designed to offer a maximum door protection against attack by common mechanical and electrical hand tools and any combination of these means
Solid steel dead bar prevents door removal if hinges are removed during a forced entry attempt.
Locks and relocks protected by a large proprietary drill shattering composite hardplate.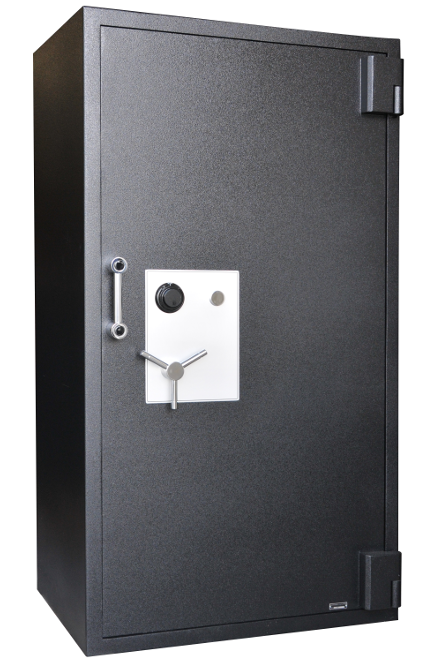 High Security – UL TL -30×6
A combination-locked safe designed to offer a maximum six-sided body and door protection against attack by common mechanical and electrical hand tools and any combination of these means.
    Six-sided high security composite safe, made in the United States using the latest 2011 testing procedures
    3″ defense barrier of inner and outer steel plates enclosing a unique interlocking heavy duty steel barrier.
    High strength concrete exceeding 12,000 PSI and a high-strength, high density, ceramic matrix.
    High density insulating materials incorporated in the door and body also insure two hours of certified fire protection.
Cash Management Solutions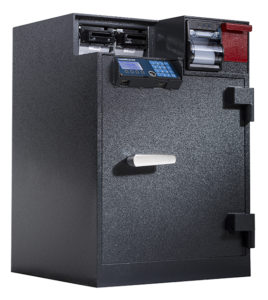 Cash Wizard
Deposit tracking system to provide the highest level of cash management security

MEI Cashflow bill readers that count and verify cash deposits

Manual Drop tracking for mutilated cash, coins, checks and other items

Reports available by transaction, user, shift and business day

Armored carrier compatible

10,000 audit entries and up to 40 users

 Time Lock any door, 1-6 windows per day

 Authentication options: PIN code and/or Dallas Key

Wrong PIN penalty lockout

Duress Hold-Up Alarm with Silent Signal

Burglary Alarm output signal

 Holiday schedule with up to 16 programmable events per year

Audit record written for each transaction
We also carry used safes.  Stop into our shop and browse our selection.